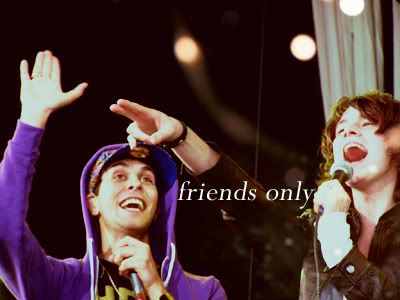 banner by
synesthesiate
, thanks ♥
comment to be added
♥
Current Mood:

happy
SO COLD OUTSIDE
I THINK I MIGHT PROMPTLY COMBUST FROM IT THE NEXT TIME I SET MY FOOT OUT THE DOOR. >:( DEAR WEATHER, THIS IS MY
NOT IMPRESSED
-FACE! WATCH IT AND
BE AFRAID. BE VERY AFRAID.
(and warm up, for God's sake! Or give us snow or something, idc, just NOT WITH THE COLD!! >.<)
Ignoring that now, it is time for more important things. LADIES AND GENTLEMEN -- THE TIME IS FINALLY HERE!
What time is that, I hear you ask. I shall tell you! It is the time to be jolly and happy, it is the time for sharing and caring and lots of other things, it is the time for tasty food and hugs all around, it is the time for--- oh, wait, that's in 22 days, isn't it. This, for now, is only the time for preparation for said jolly times! In other words and cutting out all the rambling: IT IS THE TIME FOR CHRISTMAS CARDS!! \o/
So, without further ado!
DO YOU WANT A CHRISTMAS/HOLIDAY CARD? Because my god, I love sending them! Spread the love, et cetera! ALSO, PRETTY. ♥___♥ I don't really care if you live on the other side of the street or on the other side of the planet, sending international mail is really not very expensive from here so, don't worry about that either \o/ So, if you want a card - leave me a comment (they should be screened, if I've done this properly!) with your name and your address, and also if you've got a Christmas card/wishlist post and I haven't commented on it, prettyplease send me the link! Love needs to be spread, and all that! \o/
Speaking of wishlists--
(
clicky for mine! Also my address :D
Collapse
)
ALL SYSTEMS ARE
GO
! ♥
(HOLY MOTHER OF FUCK IT'S
Current Mood:

nerdy

Current Music:

Mew - She Came Home For Christmas
Pappan och Havet
or
Sent i November
(
Moominpappa at Sea
and
Moominvalley in November
) because they just fit so, so perfectly. (And because the Moomin books will never not be some of the best books ever to be written, so!) It's the kind of day when
Not Alone
makes you curl up and want to cry, but not from sadness. It's the kind of day when everything inside is dim, and yellow, and soft, and warm, and everything outside is cold, and sharp, and wet, and greyish, and just being home, inside, is safe.
(It's NOT the day to spend hours in the park with the Kid, watching him being totally fascinated by the way the raindrops hit the water in the duckpond. Just saying. /o\)
I was going to make a post that makes more sense - or, you know, makes sense at all -, but. I am in a very weird mood. \o/
This is the kind of day when you curl up on the sofa with your favourite socks and hoodie and a cup of hot chocolate and watch a sappy movie. It's the kind of day when you go to bed early just to listen to the steady pattering of the rain on the roof and the really really mad wind, because it's so loud you just can't avoid hearing it, no matter how loud you blast McFly in the speakers in your room and ABBA in the living room. It's the kind of day where you spend hours on the phone with a friend without really even saying anything, just because you need to know that you're not alone when the treebranches crack outside. It's the kind of day when you get down your Tove Jansson-books from the shelf and re-read
Current Mood:

melancholy

Current Music:

McFly - Not Alone